August 27 - September 4
XMasters Award
Xmasters is a caravan, a sporting event, a village in which to practice sports like kite surfing, wake board, sup, freestyle motocross, skate board, Flyboard, parachuting, beach rugby, freestyle slackline and many others.
There will be also so many side effects and most traditional events, related to the world of hip hop, zumba, crossfit, water aerobics and other fitness activities.

National and international contest, fun and entertainment with lots of music in a village on the beach.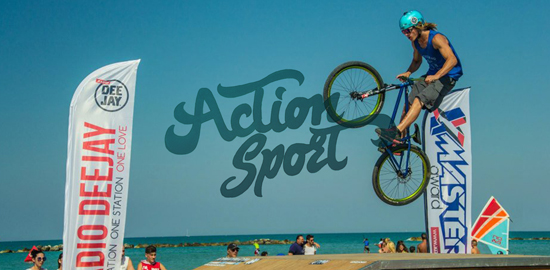 VISITORS 40,000 / 11,500 PARTICIPANTS TO DISCIPLINE / MOST OF ATHLETES IN 1000 RACE / 40,000 MQ OCCUPIED / 7000 LITRE OF BEER / 20 APPLIED ARTS / 25 PARTNER COMPANIES